Le samedi 8 juin 2019
Nous y serons !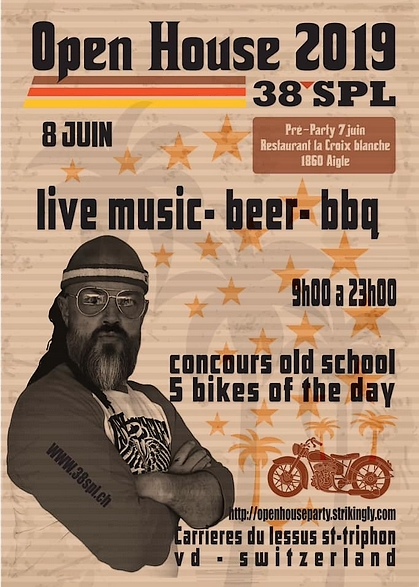 Samedi 8 juin, la concession Indian et la boutique seront fermés.
Nous serons à l'Open House Party du 38 spl, à St-Triphon.
Open House Party
Au programme de la journée : des stands, des bécanes, le concours "5 bikes of the day" (inscriptions sur place), des concerts et de quoi se restaurer entre amis ou en famille.
Venez nous rendre visite sur le stand, nous vous présenterons un ptit custom Indian signé Swiss Kustom Faktory ?.
Toutes les infos sur : http://openhouseparty.strikingly.com/
On vous attend nombreux !